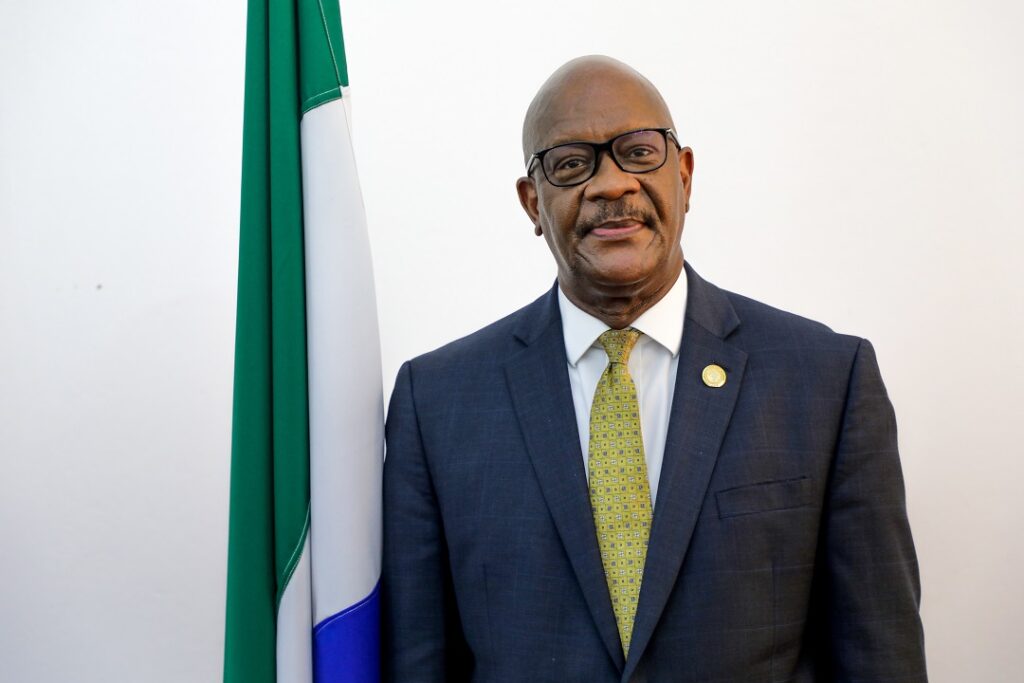 Austin Demby, PhD, MSc, BSc
Minister of Health and Sanitation
Dr. Austin Demby is currently the Minister of Health and Sanitation for the Government of Sierra Leone. Prior to assuming his current role, Dr. Demby served as the Acting Director of the Office of Global Health at the U.S. Health Resources and Services Administration (HRSA).
Dr. Demby began his public health career in 1980 as a research scientist with the Centers for Disease Control and Prevention (CDC). He then went on to become country director of the CDC field station in Sierra Leone (1987-1989) where he studied Lassa fever and other viral hemorrhagic fevers. 
He has held research appointments at several institutions, including: Special Pathogens Branch, Virus Reference Laboratory, Central Public Health Laboratory Services, Colindale, United Kingdom, 1990-1993; Division of Pathology, Center for Applied Microbiology and Research, Porton Down, United Kingdom, 1993-1994; Special Pathogens Branch, DVRD, NCID, 1994-1997; and Diagnostic Mycobacteriology, TMB, DASTLR, NCID, 1998-1999.
Following his work in biological research, Dr. Demby became a founding member of CDC's Global AIDS Program (GAP). Between 1999 and 2006, he led several teams that established GAP program offices in Ethiopia, Rwanda, Tanzania, Zambia, and the Democratic Republic of Congo. Between 2006 and 2011, Dr. Demby served as the Director of the CDC Malawi program, overseeing the HIV/AIDS prevention, treatment and care activities of CDC, and facilitating other major programs funded through two U.S. health agencies, HRSA and NIH, in Malawi.
Between 2011 and 2016, Dr. Demby served as the Director and Deputy Principal for the Presidents Emergency Plan for AIDS Relief (PEPFAR), at the U.S. Department of Health and Human Services. In that capacity, Dr. Demby managed the Department's $2 Billion global HIV/AIDS portfolio and its implementation by five of the U.S. government's health agencies. 
In 2014-2015, Dr. Demby played a key leadership role in the U.S. Government's response to the Ebola outbreak in West Africa. He was the first official from the United States Government to conduct a rapid technical assessment of the situation in Sierra Leone and to sound the alarm to the global community. Dr. Demby deployed five times in various capacities to Sierra Leone.
Dr. Demby holds a doctorate degree in Clinical Microbiology from the University of London, England, a master's degree in public health-epidemiology/biostatistics from the University of Michigan, and a Bachelor of Science degree with honors from Fourah Bay College, University of Sierra Leone.